Some of Our Most Common Roofing Options
Endeavor Exteriors can help you explore the range of modern options available when you consider a replacement for your existing roof. Whether you want a change for aesthetic reasons or you are searching for materials that are energy efficient and environmentally friendly, we will guide you to a beneficial solution, always mindful of your home's style, your budget and your individual needs.
On top of all that, our innovative technology allows you to see which of these roof materials will look best on your Denver home or business. Read more about some of our most common roofing options below.
---
Asphalt Shingles
One of the most prevalent roofing choices, asphalt shingles, are widely available and adaptable to many roofing needs. They are also cost-effective, long-lasting and produced in multiple colors and grades. We install all types of asphalt products and specialize in GAF, Owens Corning, Certainteed and Malarkey. We are one of only a handful of GAF MasterElite Certified Contractors in Colorado.
Concrete Tile
Tile roofs can be distinctively beautiful and last for generations. We can help you with structural concerns and describe our available options from leading manufacturers such as Boral and Westile, whether you are interested in a full tile roof or just an accented tile area.
Stone-Coated Steel
Tired of replacing your roof after every hailstorm? Stone-coated steel roofs are a popular choice because this type of roof qualifies for UL-4 certification and insurance premium discounts. We have installed countless stone-coated steel roofs in the Denver area and Decra is our preferred provider for this type of roof.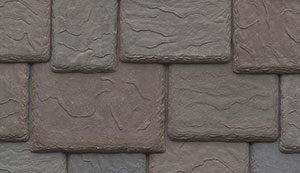 Synthetic Composite
If you love the traditional look of wood shakes but don't like the maintenance issues or you dream of tile overhead but your existing structure isn't suitable, synthetic composites may be perfect for you. The rustic look of wood or the distinctive elegance of hand-hewn slate can be yours with materials by DaVinci Roofscapes. These roofs carry full 50-year warranties, qualify for eco-certification and insurance discounts and are available in a variety of styles at various price points. Our representatives will be happy to discuss this roofing material with you.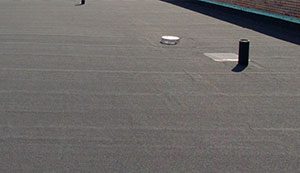 Flat Roofing
Modified Bitumen, TPO, EPDM and Ballast systems each have their advantages. With a flat roof, you must be concerned about drainage, durability, potential UV damage, insulation factors and "green" concerns. Let our qualified professionals discuss all the options with you — schedule a no-obligation site visit today.
Metal Roofing
Metal roofing has become an increasingly stylish and affordable choice for many residential roofs as well as for commercial roofs. We install all standing seam metal roofing systems. This type of roof material is a good option for customers looking for a lifetime rated product. The metals we install typically come with a 20-year, no-color-fade warranty.
Endeavor Exteriors is revolutionizing the roofing industry with our integration of technology. By solving the problems of poor communication, opaque transparency and poor efficiency, we are here to create the new age of roofing contractors in Denver.
Contact us if you have any questions or concerns about your roofing services in Denver. We are ready to work with you to get the best results.