Johnstown is a great place to live in. Great "bang-for-your-buck" housing and convenient placement immediately along the I-25 commuter corridor have led to a growth explosion here in recent years.
On top of being conveniently located, Johnstown also sports all of the other Colorado perks such as access to skiing, hiking, and plenty of wide-open spaces. However, Johnstown locals know as well as any other Northern Colorado resident that our weather here can be deceiving.
We all grow up learning about all of the sunshine Colorado gets, but we also quickly learn that sunny skies right now don't mean anything for the near future. Wind, rain, snow, hail, and even the odd tornado every couple of years can appear with little to no warning.
While we have all learned to wear layered clothing and be prepared to take shelter at a moment's notice, our roofs are not so lucky. While we hide beneath them, they play the hero and absorb whatever drubbing Mother Nature throws their way.
That's why it's so important to have a local roofing company that you can turn to when things get a little too dicey. If a summer hail storm causes leaks, you need roof repairs or a roof replacement that will handle the next storm, which is bound to come. If you have an older roof that has withstood the test of time, an inspection and some minor roof maintenance might help you extend your streak for another couple of years. Either way, the expert roofing company you want on your side is Endeavor Exteriors — serving Johnstown since 2012.
Learn some of the key ways that we set ourselves apart from a run-of-the-mill roofing company by visiting our digital experience page to see how we're bringing your roofing project into the 21st century or contact us today with your questions.
Johnstown's Best Roofing Company
Endeavor Exteriors serves Johnstown and the rest of Northern Colorado with the services that Americans have come to expect from a GAF Master Elite certified roofing company, including exceptional workmanship, quality materials, and incredible overall value. This is our commitment to each and every customer who chooses to do business with us.
Our services are available to both homeowners and business owners in the Johnstown area, and we work on many different kinds of properties and roofs.

Residential Roofing
Your home's roof is on the job while you're working, playing, and sleeping. From shedding the night's frost cap with the first rays of morning sunlight to bracing against the gale-force winds of an evening storm blown in from the plains, your roof never takes a break. And while it has managed to keep you dry and comfortable so far, no roof can withstand the unending wear and tear laid upon it.
Regular roof repairs and maintenance will prevent you from needing a roof replacement any sooner than is absolutely necessary and keep you, your family, and your memories safe. Endeavor Exteriors wants to be the roofing company you trust with this job and all of the future exterior contracting your home needs.
Learn more about all of our home roofing services on our residential roofing page.
Multifamily Roofing
While most residential roofs are working a full-time job, some roofs are working double time, triple time, or even keeping dozens or hundreds of families dry and safe. Endeavor Exteriors is here to help with those roofing systems, too. We specialize in multifamily roofing projects and have a history of performing high-quality roof installations, replacements, and repairs for everything from the local property owner's duplex to large, commercial apartment buildings. There's no job too big or too small for our team of licensed and bonded roofers.
To learn more about our multifamily structure services, check out our multifamily roofing page.
Commercial Roofing
Johnstown residents aren't the only ones who benefit from the quality roofing services of Endeavor Exteriors, we also complete a hefty number of commercial contracts each year, too.
You need your commercial roof to be durable to withstand the rigorous pounding all but guaranteed from Colorado storms, geometrically designed to provide the maximum drainage and avoid standing water, and built by a roofing company who you have full confidence making an investment with. Endeavor Exteriors is that roofing company.
Find out all you need to know about how we help local businesses like yours by visiting our commercial roofing page.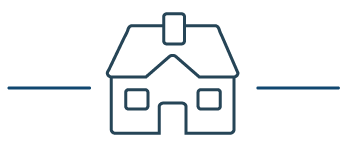 Exterior Services
When you choose to do business with Endeavor Exteriors, you're not just working with one of the best roofing companies in Northern Colorado, you're also working with one of the best exterior general contractors in the area. Out top-notch services extend beyond your roof to your windows and doors and wrap all the way around your home with professional siding repair and installation. We truly are your 360-degree home exterior solution.
About Our Roofing Company
Endeavor Exteriors opened our doors in 2012, and we've been offering GAF Master Elite certified quality services to the people of Johnstown ever since. We proudly offer elite craftsmanship, materials that are recognized as being at the top of their class, and a customer experience, unlike any other Northern Colorado roofing company.
We have all the experience and tools to build you the best roof you've ever had, but also the skill and discerning eye to make sure it's also the best looking roof you've ever had.
The Future Of Roofing
At Endeavor Exteriors, we work hard to earn your business, and that includes going the extra mile when it comes to everything we do. We know that making the decision to get a new roof on your home or business isn't always an easy decision — after all, roof installations, although important, are not cheap, and they don't always come at a convenient time.
That's why we worked to create a totally unique customer experience for our clients that instills confidence in your choices from the moment we start working together. You'll always be treated with good old fashioned respect and responsiveness, but we want your experience to be a contemporary one too. So, we built an app to deliver our roofing services to you in a novel and exciting way.
With our user-friendly and intuitive technology, you can preview a 3D rendering of your home with different styles, materials, and colors of roofing, so you know you'll love it before we ever agree to get the work going. When we do sign a work agreement, you'll already have full confidence in the outcome of your project.
Additionally, you'll be greeted by real-time updates of tasks and images of your project while it's happening. With Endeavor Exteriors, they'll never be any surprises when it comes to the state of your roof replacement, installation, or repair.
Why create this kind of modern tool? Well, we believe that our customers are served well by technology like this, and quite frankly, that's just the way we choose to do business — at a high level, each and every day.
Learn more about the advantages of our online platform and technology by visiting our online-platform page.
Schedule A Roofing Service In Johnstown
Are you worried that your residential or commercial roof is showing you the signs that its time is almost up? Do you feel that regular roof maintenance could help to extend the life of your roof? If so, it's time to get in touch with a roofing company that does things differently — that does things better. It's time to get in touch with Endeavor Exteriors for your Johnstown roofing job.
Do timing and finances look like they're not matching up? No problem. As we said, roof repairs and replacements often crop up at inconvenient times. We offer financing options for situations exactly like these. Get in touch today by calling or filling out an online form and get your consultation scheduled.