Loveland is famous for more than just having the busiest post office a week before Valentine's Day, we're also known for our incredible view of the Rocky Mountains, our strong sense of community, and our completely unpredictable rain, hail, and snow.
Living in Loveland comes with a ton of benefits including fast access to great hiking and skiing, a thriving downtown area full of incredible restaurants, and much more. However, we all know that the weather here can be a little tricky. What starts as a nice, sunny day can rapidly turn into a deluge of rain, hail, or wind and snow.
As residents, we remember to layer our clothing, keep a raincoat handy, and know where the nearest dry spots to hustle to are. The roofs on our homes and businesses have no such luxury.
Being a roof in Loveland is a bit like being a punching bag — they spend a lot of time taking a beating. Instead of hooks and jabs, Northern Colorado roofs are instead subjected to pummeling from the elements, whether it be hot summer days or blustery winter storms. Your roof doesn't even get a 60-second break in between rounds.
That's why it's crucial to have a Loveland roofing company that you trust on hand to help when your roof finally goes down for the count. That roofing company Endeavor Exteriors. Serving Loveland since 2012, we're a GAF Master Elite certified roofer, meaning that we always go the distance for our clients with superior materials, excellent craftsmanship, one-of-a-kind technology,  and business practices built on integrity and customer satisfaction.
If you think that your roof is begging to look beaten up, don't wait for the bell — call the expert roofers at Endeavor Exteriors today.
Loveland's Preferred Roofing Company
For the best in quality commercial and residential roofing in Loveland, go with the team that local businesses and homeowners prefer — Endeavor Exteriors. We handle your roof repair or roof replacement job quickly, effectively, and with all of the benefits provided by a GAF Master Elite certified roofing company.
There's no job too big or too small for our roofing company. We will eagerly work on all of the following property types in the Loveland area to produce the results you deserve and protect you, your family, and your employees from the elements.
Residential Roofing
Your roof has a very important task to accomplish day in and day out — protecting your family and your memories from the haymakers that Mother Nature throws your way. When you get a roofing work done by Endeavor Exteriors, you'll not only get a tough, well-built roof, you'll also get a roof that looks fantastic, improving the curb appeal of your home or business.
So whether you have concerns about the current state of your roof or you are literally throwing in the towel to clean up leaks, call the roofing company that Loveland families trust with everything that matter to them. Call Endeavor Exteriors.
Learn more about the great care we will take of your home on our residential roofing page.
Multifamily Roofing
Property owners and developers alike have come to favor working with Endeavor Exteriors for roof repairs and roof installation on their multifamily properties. When it comes to reputation, credentials, and quality of work, there are few other Northern Colorado roofers that can step in the ring with us. We take pride in offering the highest quality services and results, and you can rest assured that we won't do anything less for you.
Discover more about the many reasons we're the right roofing company for you on our multifamily roofing page.
Commercial Roofing
Endeavor Exteriors doesn't pull punches on our commercial roofing services either. As a matter of fact, there's a good chance that some of the roofs on buildings you regularly shop or eat at have been done by us! We work well with local business owners to provide the most streamlined and efficient commercial roof replacement and repair services in Loveland. It doesn't matter whether you are looking for metal, concrete, TPO (not TKO), or EPDM roofing — Endeavor Exteriors has the know-how and skills to build you the commercial roof you deserve.
Learn more about all of our commercial roofing services and products on our commercial roofing page.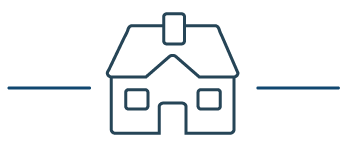 Exterior Services
Even though we're the heavyweight champions of roof installation, inspection, and roof repair, in Loveland, we still take time to offer a knockout combination of other elite services to our customers including windows and doors as well as siding installation and restoration. We can help transform any aspect of your home's exterior, bringing the same high standard to these services as we do to the roofs we build.
About Our Roofing Company
Since 2012, Endeavor Exteriors has brought uncompromising standards to the roofing industry in Loveland and the surrounding communities. From roof repair to siding installation to helping revitalize your home and lower energy bills with world-class windows, we are the gold standard of exterior contracting in Northern Colorado. Our team brings energy and passion to everything we do. Our friendly staff and project managers will always work with you and never back you into a corner.
The Future Of Roofing
One of the many ways we continue to fend off other contenders to the belt is by changing with the times. Most roofing companies are stuck in their ways, preferring to do things the same as they always have while wondering why their business is diminishing. Although we will forever remain committed to elite craftsmanship and customer service, we're not afraid to step into the future.
That's why we created a unique app for our clients. When you choose Endeavor Exteriors as your roofing company, you'll get access to our digital platform and everything that comes with it. You'll receive real-time updates about tasks as soon as they are completed along with images of your residential, multifamily, or commercial roof as we strip to the decking and rebuild your gorgeous, durable new roof.
We've even gone one step further and partnered with Hover to give you an experience unlike anything you've had with a roofing company before. Now you can see a 3D rendering of what your home or business will look like with different colors and materials, allowing us to deliver a knockout job for you each and every time.
At Endeavor Exteriors, that's just the way we do business.
To learn more about our digital platform, visit our online-platform page.
Schedule A Roofing Service In Loveland
If finding a quality roofing company you can trust is the main event in your life right now, search no further than the GAF Master Elite certified experts at Endeavor Exteriors. From estimate to installation, we'll be the roofers you expect — the roofers you deserve.
Financing options are also available. Call today to speak with a member of our team or fill out our online form and we'll get in touch with you.