Living in Greeley provides us with all of the classic Colorado perks — we're close to the mountains, enjoy a strong sense of local community, and get to enjoy big sky country in all its glory. One of the few problems? Those big skies can fill with big storms and in a hurry.
Typically, our days are full of sunshine, relatively clear skies, and the promise of a beautiful evening. But despite our reputation for the most sunny days of any state out there, we've learned as Greeley residents that appearances can be deceiving.
What appears to be a small series of clouds in the distance can quickly roll in, from the North, South, East, or West and develop into a nasty wind, hail, or snow storm. Between the rapidly shifting temperatures, warm, sunny days, and pounding hail, your Greeley roof is taking a beating.
This kind of punishment to your roof is exactly why it's such a good idea to have a trusted roofing company available at a moment's notice. You can never be sure which ice dam, piece of quarter size hail, or gust of wind might be the one that does your roof in. No matter what happens, though, Endeavor Exteriors is here to help with all of your roof repair and roof replacement needs.
We're not just another roofing company. Endeavor Exteriors takes a full-service approach to your roof replacement or repair that starts with transparent estimates, carries on with excellent customer service and communication, and finishes with the quality roofing workmanship that only comes from a GAF Master Elite certified roofing company.
We also deploy cutting-edge technology for our clients, allowing them to experience their roof repair or roof replacement in ways unlike ever before.
If you are in the market for roof repair or roof replacement in the Greeley area, choose the roofing company that goes the distance for you — choose Endeavor Exteriors. Contact our office today to schedule a consultation.
Greeley's Trusted Roofing Company
Endeavor Exteriors has been serving the fine people of Greeley since 2012 with elite-level commercial roofing and residential roofing. Our commitment to excellence in all facets of our roofing services means you can count on a job done well, done on time, and done on budget.
We're happy to provide Greeley business owners and homeowners with the best services offered by any roofing company in Northern Colorado, and we work on all of the following types of structures.

Residential Roofing
The roof on your home is your family's first line of defense against the elements. Sun, rain, snow, sleet, hail, and wind are all taking their toll on it, each and every day. A well-built roof can withstand years of wear and tear, but even the best roof will eventually succumb to enough punishment.
Whether you are looking to lengthen the life of your roof with some maintenance and minor roof repairs or it's time for a total roof replacement, you can count on fair prices and unparalleled work from Endeavor Exteriors. We're the roofing company you can trust with what's most precious to you — your home. You can learn more about all of our home roofing services on our residential roofing page.
Multifamily Roofing
At Endeavor Exteriors, we help the people of Greeley with all kinds of residential roofing work, including multifamily unit roofing projects. We've worked with many local property owners and developers to install or repair multifamily roofs that will hold up to everything that weather on the plains can throw at it.
To get help with your duplex, triplex, apartments, or condominiums, contact the experienced, professional roofing contractors at Endeavor Exteriors — Greeley's preferred multifamily unit roofing specialists. You can also learn more by visiting our multifamily roofing services page.
Commercial Roofing
At Endeavor Exteriors, we work on virtually any kind of roof in Greeley, and commercial roofing is no exception. With years of experience working with a wide variety of different materials, we're a commercial roofing company you can trust to execute on your commercial project with efficiency and attention to detail.
Our status as GAF Master Elite certified roofing company means that you can expect an exceptional level of workmanship for your TPO, concrete, EPDM, or metal commercial roof. Learn everything you need to know about our commercial roofing services on our commercial roofing page, or contact a commercial specialist at our office today.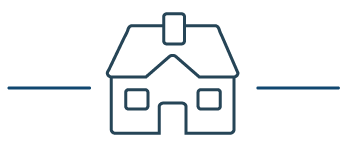 Exterior Services
Although we've got an incredible reputation as Greeley's residential and commercial roofing experts, we also provide general contracting services for any exterior projects on your home or business. From siding installation to new windows and doors, the team at Endeavor Exteriors is here to help you crush your home's exterior todo list.
About Our Roofing Company
Endeavor Exteriors has been serving the greater Greeley area since 2012. During that time, we established our reputation for being the best roofing company in Northern Colorado. Combine that with our top-shelf window, siding, and door hanging services, and you've got a team that can help any Greeley home or business get the quality exterior contracting work they deserve along with a finished product that builds curb appeal and aesthetic value.
The Future Of Roofing
We mentioned earlier that Endeavor Exteriors isn't just any old roofing company — and we're not. Unlike many roofing contractors in Northern Colorado, we're not stuck in the past. While they would rather climb a ladder and swing a hammer than find ways to improve their work, customer service, and customer experience, we've taken a different approach.
We have taken the time and resources needed to develop a new digital experience for our customers that connects them to their actual roofing project every step of the way. It's the future of roofing.
Our user-friendly app allows you to stay abreast of all of the developments taking place on your residential or commercial roof. As we complete tasks and move on to the next steps, you'll be notified of our progress in real time through the app. You'll even be able to view actual pictures of your project that your roofing crew and project manager upload as the work is being done.
Thanks to our partnership with Hover, you're even able to view 3D renderings of different colors, styles, and materials for your roof before we choose what to build with. No more guesswork, no more buyer's remorse — just beautiful homes and businesses with quality-built roofs their owners are proud of.
Why did we push the envelope and set the bar so high for ourselves and for others? Well, to be honest, that's just the way we do business at Endeavor Exteriors.
Learn more about our tailored digital experience and see more ways in which we set ourselves apart from the competition by visiting our online-platform page.
Schedule A Roofing Service In Greeley
If you're looking for a reputable roofing company with experience, great customer service, and nationally recognized awards and accolades, then Endeavor Exteriors is the right roofing company for you. Come see why people love our unique, transparent, world-class roofing services today by calling us or filling out our online form.
Need a new roof but the money just isn't there right now? We get it. That's why we offer a range of financing options for our clients. Don't put off something that really can't wait — find out how Endeavor Exteriors can help you.