Residents of Fort Collins are fully familiar with the tricks and curveballs that the weather in our typically sunny state can throw at us.
Although many days, even in the fall and winter, are sunny and bright, a change of weather can be lurking immediately over the foothills or rampage in from the plains quickly. So whether we are enjoying a stroll along the Poudre River walkway on a fine June morning or sheltering and keeping warm with a blanket, book, and a cup of tea on a cold winter day, we are always prepared for inclement weather to arrive on short notice.
The roofs of our homes, however, are not so lucky as to be able to quickly dodge inside. They soak up the sun, take the full beating of spring and fall hail storms, and endure the brisk, snowy winters so that we can be protected beneath them. So while Colorado is an excellent place to be a person living their best life, it's a rough go of it if you're a roof.
That's why it's so important to have an experienced, local roofing company that you trust in the Fort Collins area. At Endeavor Exteriors, we supply a wide range of roofing services to the people in and around Fort Collins. From inspections to small repairs to full-blown roof replacements and roof installations, Endeavor Exteriors brings reliability, quality workmanship, and business integrity to everything we do.
When your roof finally begins to struggle under the strain of Northern Colorado's unpredictable weather, Endeavor Exteriors wants to be the roofing company you turn to for repairs, replacements, and the latest in roofing technology.
Are you currently looking for a hardworking, professional roofing company to help with your roofing needs? Reach out to our team today!
Fort Collins' Trusted Roofing Company
When it comes to getting the quality residential and commercial services that you need from a local roofing company, you don't have time to wait on delays or mistakes. Endeavor Exteriors will get to your job quickly and make sure it is completely on time, the first time.
Although we focus on roof repair, roof maintenance, roof replacement, and roof installations, we don't stop there. We offer elite-level work for all of the property types found below.
Residential Roofing
Your home's roof has one primary objective — to protect you and your family from the elements. However, as a homeowner, we know that you care about form as much as function, which is why Endeavor Exteriors emphasizes a high level of workmanship and execution in the beautiful roofs we install for our customers.
Multifamily Roofing
Whether you are a property owner who needs help repairing or replacing a roof on your rental property or you are a contractor looking for a commercial roofer to install the roof on your new multi-unit structure, we have the resources, experience, and reputation you're looking for in a roofing company.
Commercial Roofing
As commercial roofing contractors experienced with various roofing materials such as EPDM, concrete, TPO, metal, and more, we have the knowledge and tools to install or repair your commercial roof as few other roofing companies can.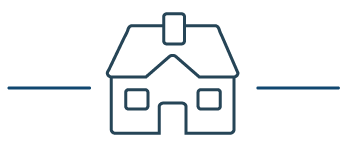 Exterior Services
As our name suggests, we offer much, much more than just superior roofing work. We're also expert window installers and siding contractors. So if your home needs new siding or it's time to upgrade your windows and start saving money on your energy bills, contact the professionals at Endeavor Exteriors.
No matter what the reason for your call is — from a leaky roof to hail damage to investing in getting lower energy bills — we're the right roofing company for the job.
---
---
About Our Roofing Company
Founded in 2012, Endeavor Exteriors is committed to providing Fort Collins residents with access to the best roofing, siding, and other home exterior contracting services available in Northern Colorado. Our passionate, dedicated team is here to help you every step of the way to give you a home services experience unlike any you've had before.
The Future Of Roofing
One of the many ways that we distinguish ourselves from other roofing companies in the greater Northern Colorado region is with our online and digital customer experience. The roofing industry largely consists of older, grizzled veterans who still prefer to swing a hammer over develop new techniques, practices, and systems that improve what they have to offer their clients, but Endeavor Exteriors is different.
We committed the time and resources necessary to develop that empowers our clients to stay informed about their roof installation or roof repair, so they can rest easy.
Our intuitive app gives you daily updates on your roofing project, including real-time notifications of completed tasks, a photo library of the progress on your roof, and more.
Additionally, we combined our efforts and partnered with Hover to give you the option to see a 3D rendering of your home. This allows you to test out the aesthetics of different roofing materials and colors before having to commit to a choice.
Why did we go to the lengths necessary to offer this kind of technology and peace of mind? The answer is simple — at Endeavor Exteriors, we do business the way it ought to be done.
If you would like to learn more about the only custom digital experience in the Colorado roofing and exterior restoration industry, visit our online-platform page.
Schedule A Roofing Service In Fort Collins
Are you searching for an experienced roofing company that will treat you and your home with respect while putting in the effort and attention to detail that you deserve? If so, choose to work with the team at Endeavor Exteriors. We offer the most complete, engaged, and transparent roofing experience in Fort Collins.
For those who are looking for help in funding their much needed new roof, we offer financing options to help. Contact us today by phone or by filling out our online form and requesting a consultation.